AR3 Net Ray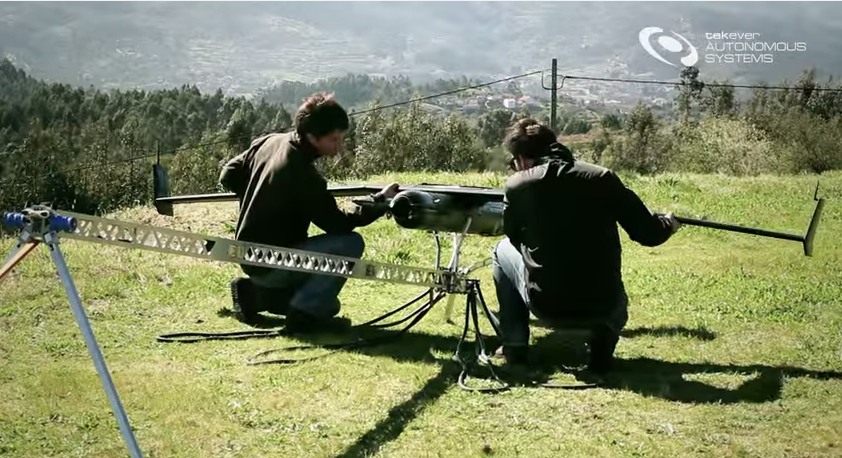 AR3 Net Ray is a small UAS developed by the Portuguese IT, defense, and aerospace company TEKEVER. Net Ray is catapult launched and can be recovered via all-terrain parachute landing or a shipboard net retrieval system. The 1.65 meter long aircraft's endurance is up to 10 hours at ranges of up to 120 Km.  
The UAS is designed to fly Intelligence, Surveillance, Target Acquisition and Reconnaissance (ISTAR) and Communications Relay missions carrying payloads including a 3-axis stabilized multi sensor gimbal capable of integrating several EO/IR sensor options.  Like other TEKEVER UAS platforms, the drone's control system allows the exploitation of data retrieved by payload sensors using different types of tablets, namely Windows, Android and iPad, along with its proprietary Remote Video Terminals (RVT).
The Net Ray will serve onboard Portuguese naval vessels in the Mediterranean during the European Union's FRONTEX migrant rescue patrol missions. A hand-launched TEKEVER UAS variant, the 5 kg Light Ray, has also been tested by Portugal's Navy.
The new UAV was introduced at the UMEX 2016 in the United Arab Emirates in March 2016.  According to Ricardo Mendes, Tekever Chief Operating Officer, "with an extra payload capacity and the integration of a maritime radar, our goal is to provide customers with unprecedented capabilities in a very small and affordable package... We're still testing these new capabilities, but we're very happy with the results we're getting."
The AR3 NET-Ray will be the first UAS in its class (12 kg total weight) to integrate a maritime radar capability.