Predator C - Sea Avenger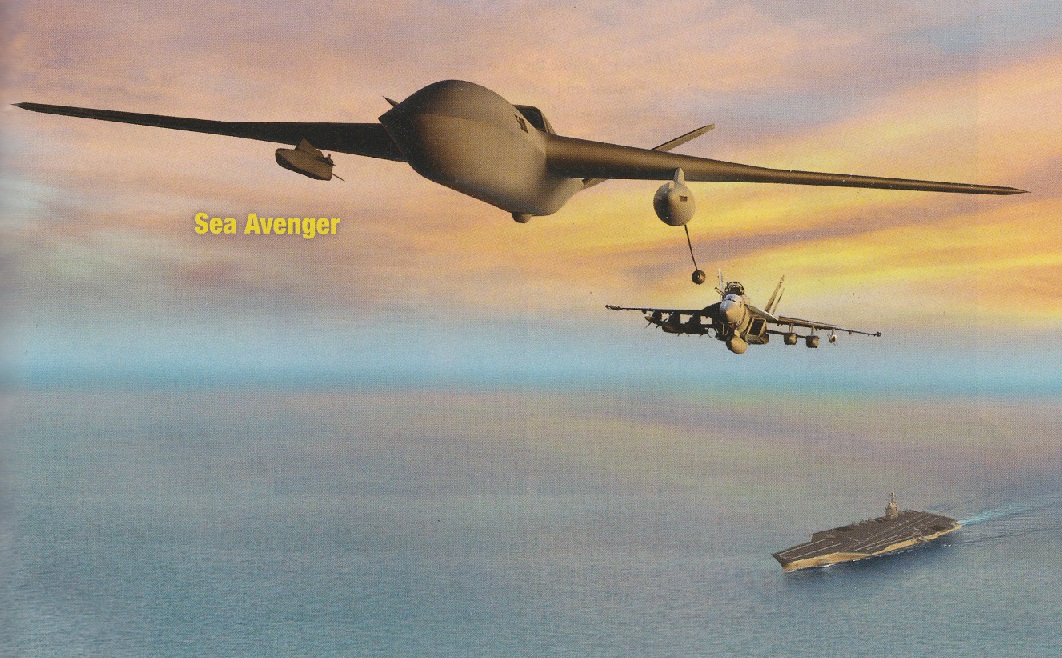 General Atomics advertising graphic of Sea Avenger in MQ-25 configuration refueling an F/A-18 released in May 2016.
General Atomics Sea Avenger is a proposed carrier capable unmanned air system designed for long range intelligence, surveillance, and reconaissance, and precision strike. The systems avionics are based on the Predator B/MQ-9 Reaper and compatible with existing GA-ASI Ground Control Stations (GCS). The Sea Avenger is derived from the Predator C model which first flew April 4, 2009, and is capable of speeds of 400 knots, a ceiling of 50,000 feet and 20 hours of endurance. The aircraft will have a retractable electro-optical/infrared (EO/IR) sensor, internal weapons bay, and folding wings. The Avenger can carry up to 3,500 pounds of weapons including the GBU-31 2,000 lb Joint Direct Attack Munition (JDAM)
A variant of Sea Avenger will compete for the U.S. Navy's MQ-25 program and will be designed to complete fully autonomous launch and recovery from both USS Nimitz and USS Ford class carriers.
Key Program Milestones Include:
4 April 2009: Predator C, first flight, Palmdale, CA
15 February 2011: Wind tunnel model testing, San Diego, CA
16 August 2011: Awarded study contract by Naval Air Systems Command (NAVAIR) to support pre-Milestone A activities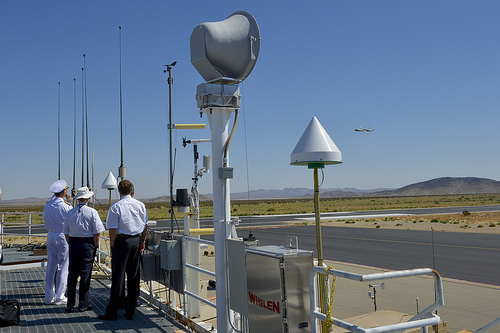 PALMDALE, Calif. (Aug. 8, 2012) Chief of Naval Operations (CNO) Adm. Jonathan Greenert observes a fly-by demonstration of a Predator C Avenger unmanned aerial vehicle. (U.S. Navy photo by Mass Communication Specialist 1st Class Peter D. Lawlor/Released)
General Atomics Predator C Promotional Video - 2012.