Shark 33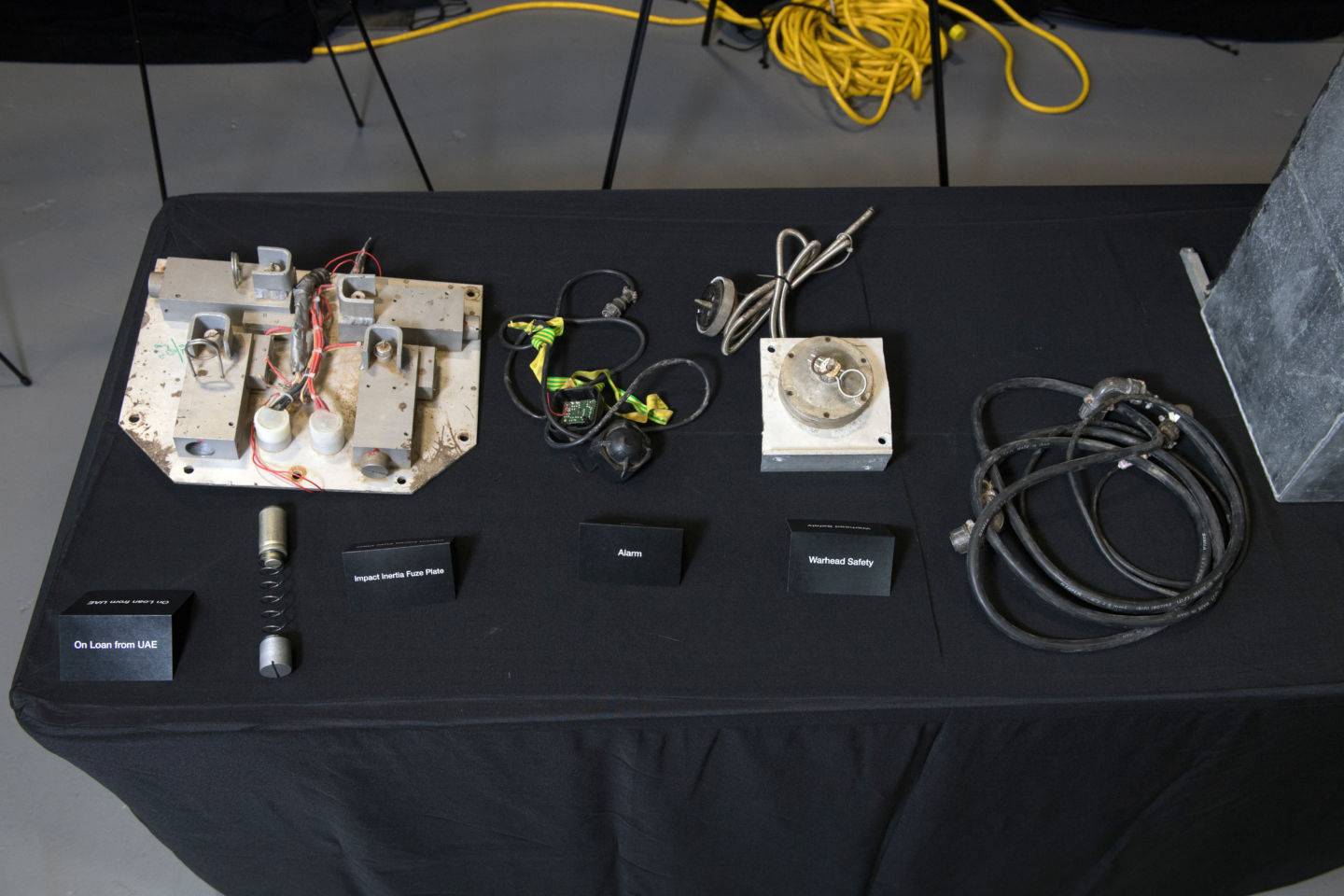 Shark 33 guidance components - U.S. Department of Defense photo

The Shark 33 is an unmanned surface vehicle developed by Iran and exported to Yemen's Houthi rebels. The vessel is propelled by outboard motor and filled with explosives for remote attacks on surface ships. The vehicle's navigation system is comprised of a desktop computer, housed in a waterproof container, with a camera that can help autonomously guide the boat to attack a ship.

A Shark 33 was allegedly used in an attack in the Red Sea on the Saudi Arabian frigate HMS al Madinah in January 2017 that killed two sailors and wounded three.
On December 14, 2017, Laura Seal, a Defense Department spokesperson, displayed Shark 33 guidance components at Joint Base Anacostia-Bolling that had been seized by the United Arab Emirates. "There are more than half a dozen pieces of evidence demonstrating that these components are directly traceable to Iran," she said. "What makes the Shark 33 so dangerous isn't just that it can explode. It has a guidance system allowing it to track and hit a moving target without an operator on board, so the boat can be deployed to blow up a ship without sending someone on a suicide mission. The computer and sensors serve as that unmanned guidance system for the Shark 33 -- and they are supplied by Iran."

Two Video perspectives of Iranian Shark 33 Attack on a Saudi Frigate 

See other Iranian Unmanned Naval Systems.