Searcher II
Indian Naval officers inspect a Searcher II (courtesy India TVnews)
Searcher II is a multi-role UAV developed by Israel Aerospace Industries (IAI).  The II model was developed off the original platform in the late 1990s and features upgraded avionics and sensor systems with up to an 18 hour flight endurance.  Sensors include EO/IR/SAR/GMTI and Signals Intelligence.
Searcher II serves with India's and Ecuador's navies.
---
Latest News
Ecuadorian Navy Drone Crashes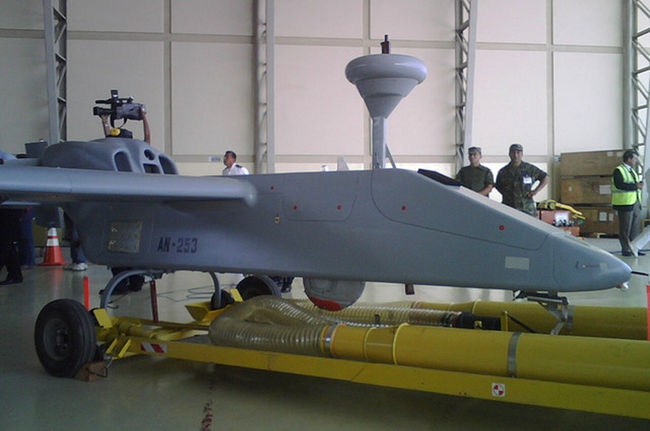 Photo by Virgilio Aray/Ecuadorian Navy
24 January 2014 - A Searcher II unmanned aerial vehicle crashed due to apparent engine problems on Friday off Manabi province, announced Capt. Fabricio Rueda, commander of the Naval Air Service's Unmanned Aerial Vehicle Squadron.

The aircraft, registration number AN-251, along with three other Searchers and two Herons, was acquired from IAI in 2009 as part of a $23 million package to assist the Navy and Coast Guard in locating and interdicting offshore narcotics smugglers.