Ababil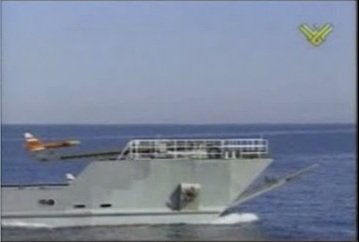 The Iranian Ababil (Swallow), was developed by HESA (Iran Aircraft Manufacturing Industrial Company / IAMI) in 1986 during the war with Iraq. The drone performs ISR missions in the Arabian Gulf for the IRGC Navy and has been exported to Syria and Hezbollah. The UAV is ground or sea-launched using either pneumatic or rocket boosters and can be recovered by parachute or landing skids.
In 2006, Iran reported that an Ababil flew over USS Ronald Reagan (CVN-76) in the Arabian Gulf.  An Ababil III variant was reportedly shot down by a US F-16 in Iraq in February 2009.
Iran also flies maritime surveillance missions with the Mohajer 4.
comments powered by