ZALA-421-16EM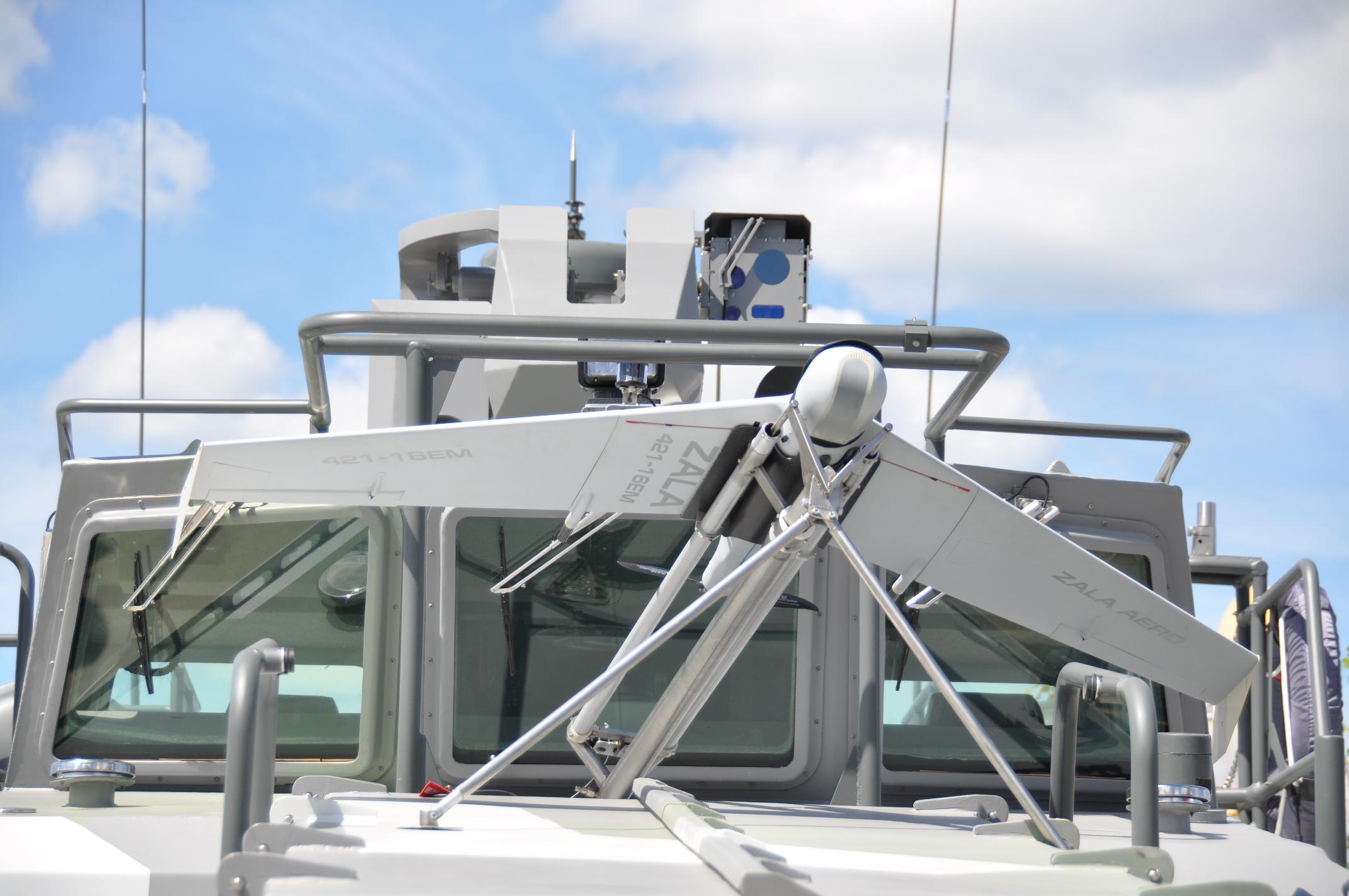 A ZALA 421-16EM configured to launch from the bow of a Russian BK-16 (project 02510) landing boat at the International Maritime Defense Show 2015 in St. Petersburg, Russia.

ZALA Aero (now a subsidiary of Russia's Kalashnikov Concern) produces the ZALA-421-16 small tactical unmanned air system.  The 10 kg UAV has a flight endurance of up to three hours. The aircraft's autopilot navigation system uses both GPS and GLONASS.
The UAV is designed for tactical ground reconnaissance or overwater surveillance.  The 421-16EM is catapult-launched from ashore or a boat and recovered with a parachute.  The 421-16 features an inflatable buoyancy system that protects it when landing on the water.
Video Vault