Jing Hai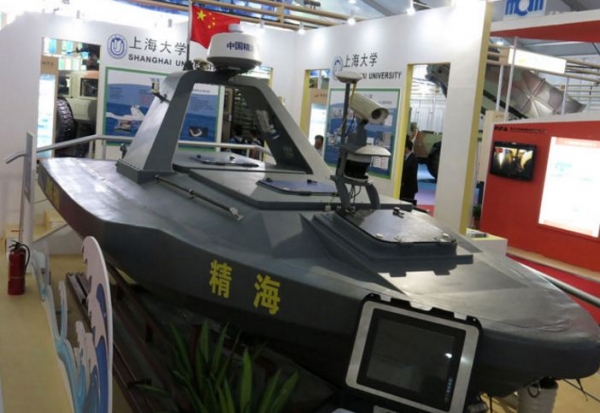 According to China's state-run Xinhua news agency, Jinghai is the code-name for a series of unmanned surface craft under development by the Research Institute of Unmanned Surface Vehicles (USV) Engineering at Shanghai University.
Though some reports describe the vehicle as a research vessel, armed versions have been displayed at military shows.  Jinghais conducted surveys among disputed islands in the South China Sea in 2013. 
In 2014, a Jing Hai 2 conducted underwater mapping in Antarctic waters in support of the Chinese icebreaker, Xuelong.  At least seven vessels had been constructed by 2016.
Have any information on this project?  Please email info@navaldrones.com.