Sea Stalker UUV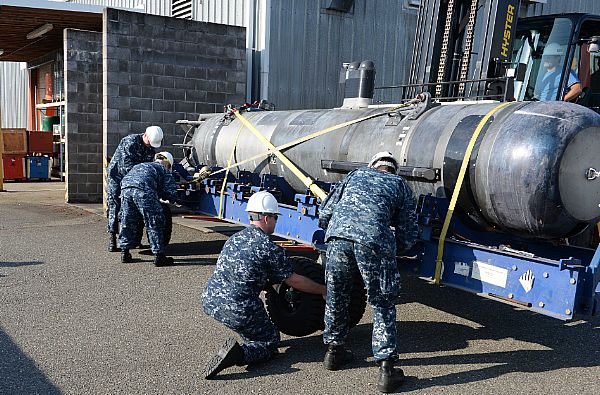 U.S. Navy Image
Sea Stalker is the U.S. Navy's large diameter unmanned underwater vehicle also known as Large Training Vehicle 38 (LTV 38).  Sea Stalker was originally developed in 2008 by Pennsylvania State University Applied Research Laboratory (PSU ARL) as a derivative of the Sea Horse program. The Sea Stalker deployed operationally from the Arleigh Burke-class destroyer USS Bainbridge (DDG 96).
In August 2014, the vehicle was delivered to Naval Undersea Warfare Center Keyport, Washington to be employed by Commander, Submarine Development Squadron FIVE, Detachment UUV for capabilities testing and proficiency training in preparation for the delivery of future large diameter UUVs. 
The 27 foot-long vehicle can operate at depths of up to 1,000 meters for 72 hours and is designed to carry both sensors and weapons.