Headlines
16 April 2015 - X-47B Salty Dog 502 engages the refueling probe of an Omega Air Refueling contracted aircraft. - Northrop Grumman Photo
---
15 April 2015 - Some thoughts on just war doctrine and robotics by the esteemed Captain Wayne P. Hughes. 
ONR Tests Autonomous, Swarming UAVs
13 April 2015  — The Office of Naval Research (ONR) announced today recent technology demonstrations of swarming unmanned aerial vehicles (UAVs) — part of the Low-Cost UAV Swarming Technology (LOCUST) program.
---
Let us Help Create Your Unmanned Systems Promotional Content
Naval Drones is read by thousands of naval and industry professionals worldwide each month.  Email info@navaldrones.com for information on promotional content or advertising on this site.
---
Drones on the Front Lines of the South China Sea
13 April 2015 - Will the growing numbers of UAVs flying near disputed Pacific Islands lead to war or minimize the possibility of it happening?
Boeing Acquires 2d3 Sensing for $25 Million
ST. LOUIS, Apr. 10, 2015 – Boeing has acquired 2d3 Sensing, a wholly owned subsidiary of OMG plc specializing in motion imagery processing of critical intelligence, surveillance and reconnaissance data generated from aerial platforms.
---
Coast Guard to Team with Industry on Unmanned Air System Research
8 April 2015 - According to the Federal Register, the Coast Guard will enter into a Cooperative Research and Development Agreement, or CRADA, with the ConocoPhillips Company to evaluate unmanned aircraft systems (UAS).
---
OPINION: UCLASS Requirements – Some Contrarian Viewpoints
6 April 2015 - Controversy continues to swirl around the Navy's unmanned carrier-based aircraft program. Should it be optimized for strike? ISR? Something altogether different?
---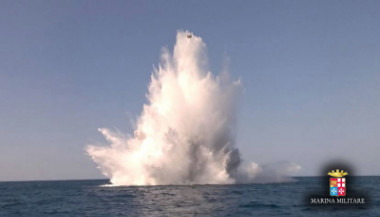 Italian Navy Clears WWII Bombs with the Help of Unmanned Systems
2 April 2015 - The Italian Navy (Marina Militare) has cleared four pieces of unexploded ordnance between the southern Tirrenian Sea and the northern Ionian Sea in the past week.
---
SeeByte Successfully Completes Autonomous Ocean Sampling Demo

1 April 2015 - SeeByte has successfully completed a demonstration of its Phase 1 contract awarded by the Small Business Research Initiative (SBRI). The program provides a flexible Autonomy Framework for the range of oceanographic and environmental scenarios outlined in the SBRI Adaptive Autonomous Ocean Sampling Networks (AAOSN) request.
---
Thales Wins UK-French Mine Countermeasures Contract
27 March 2015 - The French Defence Procurement Agency (DGA) and UK MOD's Defence Equipment & Support organisation, OCCAr1 have awarded the Maritime Mine Counter Measures (MMCM) contract to Thales, in collaboration with BAE Systems and their partners in France (ECA) and in the UK (ASV, Wood & Douglas, SAAB).
---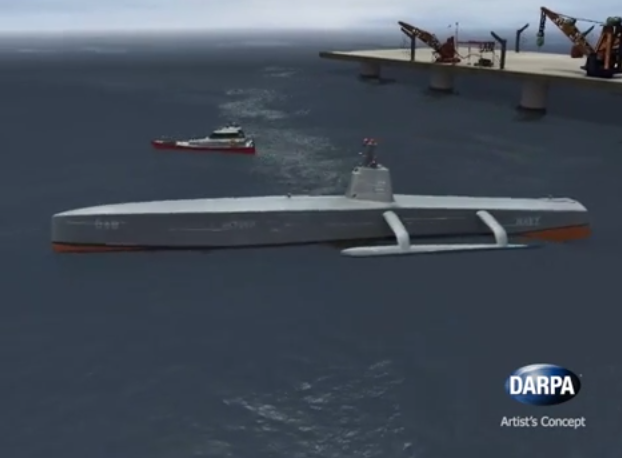 DARPA Seeks Automated Lookout Technology for Anti-sub Drone
26 March 2015 - DARPA is seeking automated technologies to help its Anti-Submarine Warfare (ASW) Continuous Trail Unmanned Vessel (ACTUV) program abide by the rules of the road while underway.
---
Senator McCain Weighs in on UCLASS Requirements
25 March 2015 - The Chairman of the Senate Armed Services Committee argues for a more capable UCLASS in a letter to the Secretary of Defense.
---
DARPA Awards Prime Contracts for TERN UAV
24 March 15 - DARPA has awarded prime contracts for Phase 2 of TERN, a joint program between DARPA and the U.S. Navy's Office of Naval Research (ONR) to AeroVironment, Inc., and Northrop Grumman Corporation.
Reliance Group Partners with SAAB on Indian UAV Program
22 March 2015 - The Anil Ambani-led Reliance and Defense Aerospace Group has partnered with SAAB to respond to a tender to produce up to 50 ship-launched unmanned helicopters.  
---
BLOG: Can Small Autonomous Vehicles Work at Sea?
17 March 2015 - Researchers are testing mini-underwater unmanned vehicles in an ocean environment. But can they do real work?
---
Marine Corps Announces Unmanned Pilot Officer Specialty
16 March 2015 - In a recent "MARADMIN" message, the Deputy Commandant for Aviation directed the establishment of a Marine Occupational Specialty (MOS) for Unmanned Air Systems.
---
Exploring Unmanned System Autonomy in the DoD
16 March 2015 - A Naval Postgraduate student discusses the finer points of autonomy in unmanned military systems.
Sentient Awarded Contract for Kestrel EO/IR Automated Detection Software for NAVAIR MQ-8 Fire Scout Program
9 March 2015- Sentient has delivered the first Kestrel automated detection software to NAVAIR for use within the Mission Control System package for the MQ-8 Fire Scout.
---
Scan Eagle Tested On Spanish Amphibious Assault Ship
4 March 2015 - The Spanish Navy has completed a series of successful sea trials of the Scan Eagle Unmanned Aerial Vehicle (UAV) aboard the amphibious assault ship SPS Galicia (L-51). (VIDEO)
---
SeeByte to Provide UK MOD with Autonomy Demonstration 
3 March 2015 - SeeByte has announced an order from the United Kingdom's (UK) Ministry Of Defence (MOD) Defence Equipment and Support (DE&S) to deliver a maritime autonomy demonstration system.
---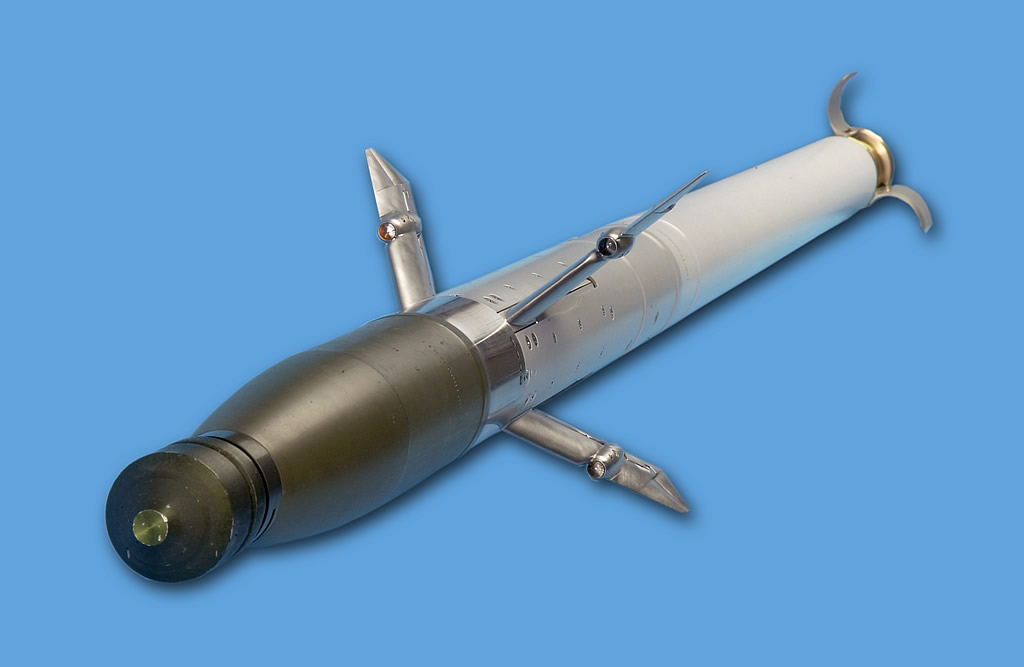 Navy Discusses Future Fire Scout Capabilities
24 February 2015 - The U.S. Navy will test a number of new offensive upgrades to the MQ-8C Fire Scout unmanned helicopter system over the next several years to include BAE Systems Advanced Precision Kill Weapons System pictured above.
Researchers Look to Nature for Inspiration
13 February 2015 - A scientist explores how emulating a horseshoe crab's shell could make a viable surf zone robot.
---
Navy Research Lab Unveils Firefighting Robot
4 February 2015 - The Naval Research Laboratory has unveiled its Shipboard Autonomous Firefighting Robot (SAFFiR) after recent realistic testing. SAFFiR is a bipedal, humanoid robot designed to help researchers evaluate how unmanned systems can support Sailors with damage control aboard naval vessels.

Huntington Ingalls Industries Buys UUV Builder
30 January 2015 - Huntington Ingalls Industries announced today that it has acquired the Engineering Solutions Division of The Columbia Group, a leading designer and builder of unmanned underwater vehicles for domestic and international customers.
---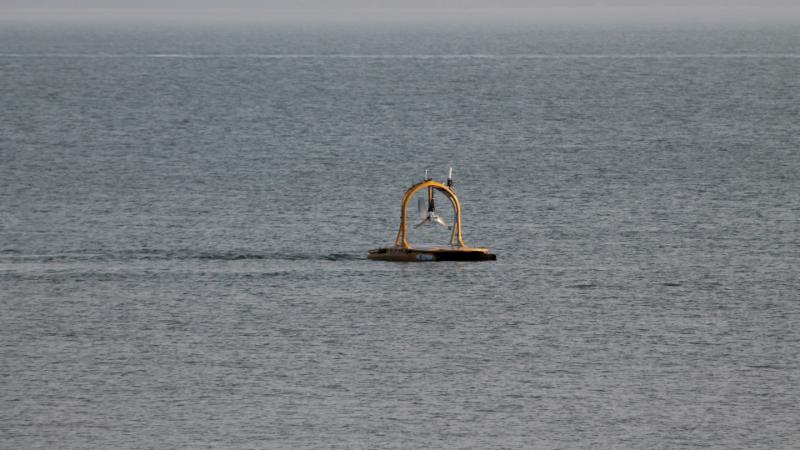 Photo courtesy of ASV. ASV's C-Enduro unmanned surface vehicle  

SeeByte Awarded Contract for Ocean Sampling Networks 
30 January 2015 - SeeByte has been awarded a contract by the UK's Small Business Research Initiative (SBRI). This contract is to undertake work in collaboration with Autonomous Surface Vehicles (ASV), a manufacturer of unmanned marine systems, and the Marine Biological Association of the UK.
---
Kutta Technologies Develops Technology for Autonomous Aerial Resupply
30 January 2015 - Kutta Technologies announced today that they are a key member on the Office of the Naval Research's (ONR) Autonomous Aerial Cargo Unmanned Resupply System (AACUS) team.
---
Leidos Anti-submarine Warfare Drone Surrogate Completes Voyage
26 January 2015 - Leidos announced today that its prototype maritime autonomy system for the Defense Advanced Research Projects Agency(DARPA)'s Anti-Submarine Warfare Continuous Trail Unmanned Vessel (ACTUV) program recently completed its first self-guided voyage between Gulfport and Pascagoula, Mississippi.  
---
Raytheon acquires Tucson-based Sensintel, Inc.
26 January 2015 - Raytheon Company has acquired privately-held Sensintel, Inc., a leading provider of unmanned aircraft systems (UAS) solutions to the intelligence and special operations markets.
---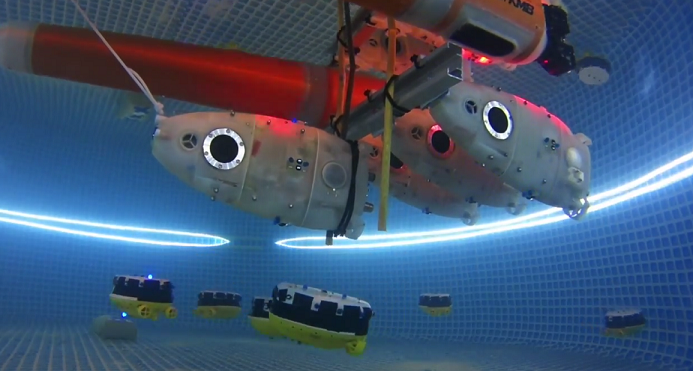 Image Courtesy of CoCoRo Project
Austrian Researchers Demonstrate Largest Underwater Robot Swarm
12 January 2015 - Researchers at Austria's University of Graz have demonstrated the largest collection of swarming autonomous underwater vehicles with their Collective Cognitive Robots (CoCoRo) project.  A total of 41 autonomous underwater vehicles (AUVs) were assembled for recent swarm testing at the university's Artificial Life Lab.
---
RQ-4 Variants Set Weekly Flight Hour Record
7 January 2015 – Air Force, Navy, and NASA variants of Northrop Grumman Corporation's High Altitude Long Endurance (HALE) Unmanned Aircraft System (UAS) series recently flew more intelligence, surveillance and reconnaissance (ISR) mission hours in one week than ever before.
---
Navy to Establish UCLASS Fleet Introduction Team
5 January 2015 - The U.S. Navy recently approved the establishment of the Unmanned Carrier-Launched Airborne Surveillance and Strike (UCLASS) Fleet Introduction Team (FIT) to be based at Naval Base Ventura County, Point Mugu, California.  
---
Target Drone Washes Up in Philippines
5 January 2015 - A U.S. Navy BQM-74E target drone washed up on the tiny island of Patnanungan, Quezon, Philippines on Sunday.  
---