SwarmDiver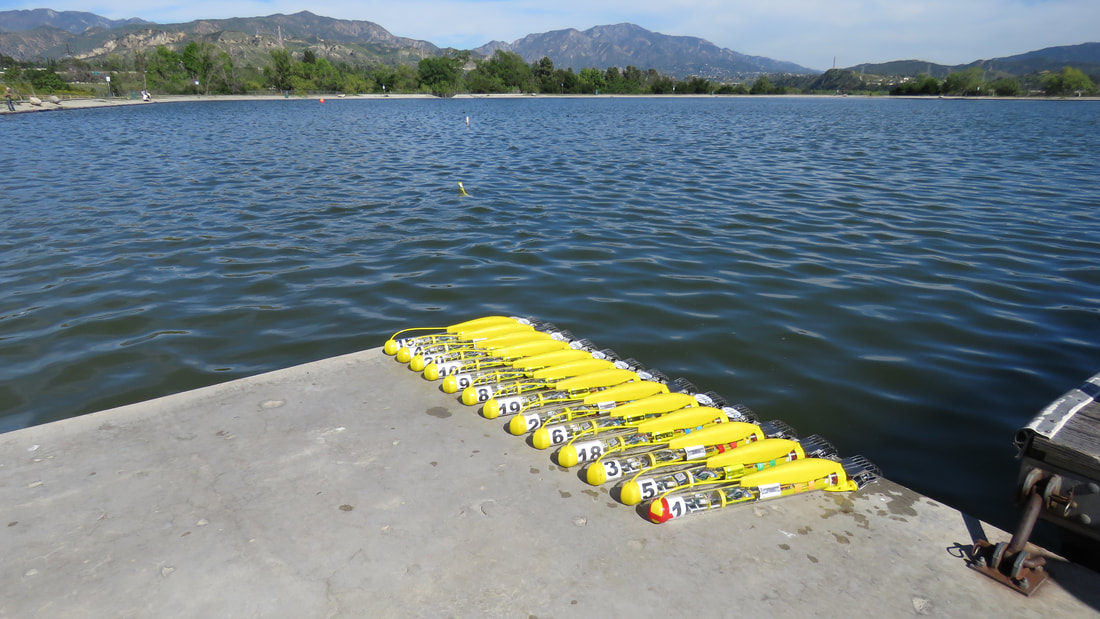 Multiple SwarmDiver vehicles during swarm testing (image courtesy of Aquabotix).

SwarmDiver™ is an unmanned undersea vehicle developed by the American company Aquabotix to conduct defense, oceanography, aquaculture, research and hydrographic survey missions. Multiple vehicles can be controlled simultaneously as a single coordinated entity by a single operator on the surface. 
Whitney Million, Aquabotix's chief executive officer, said: "This vehicle is a game-changer for both the industry and Aquabotix. Until today, there were simply no micro hybrid USV/UUV vehicles and no swarming unmanned vehicles with diving capabilities, commercially available in the industry. 
"Maritime swarming is rapidly becoming an area of focus for naval forces globally, and SwarmDiver™ leads a revolution in underwater technologies. SwarmDiver™ advances amphibious warfare tactics as it is engineered to handle dynamic operational situations."

SwarmDiver Specifications

Propulsion: 2 Brushless DC Motors
Speed: up to 4.3 Knots
Endurance/Range: up to 2.5 Hours / 7 km / 4.3 Miles
Operating Depth: 50 meters
Swarm Capability: 40 or more vehicles
Communications: Dual Radio 900MHz / 2.4 GHz 
Sensors: Temperature & Pressure  
Navigation: GPS & IMU / Compass 

Swarming Test Video

Swarm testing with the U.S. Navy. Defense missions could include swarming to perform intelligence, surveillance, and reconnaissance missions, hydrographic survey, and simultaneous attack of surface vessels.