Sea Serpent USV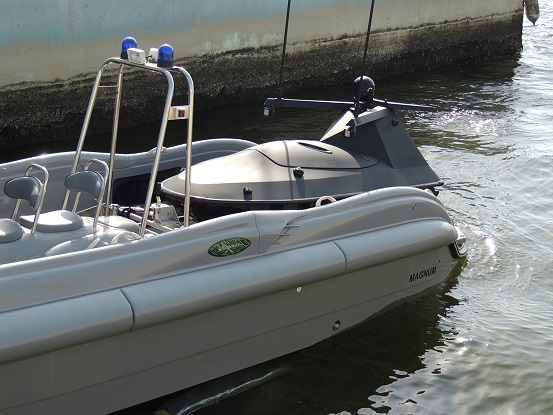 Photo courtesy of 5G International.
Sea Serpent is a 3 meter, high speed unmanned surface vehicle built by a partnership between Al Seer Marine and 5G International, Inc.  The USV is designed for surveillance and security missions in near coastal areas and can be carried by a larger craft.
See also the 11 meter Eclipse.