Mohajer 4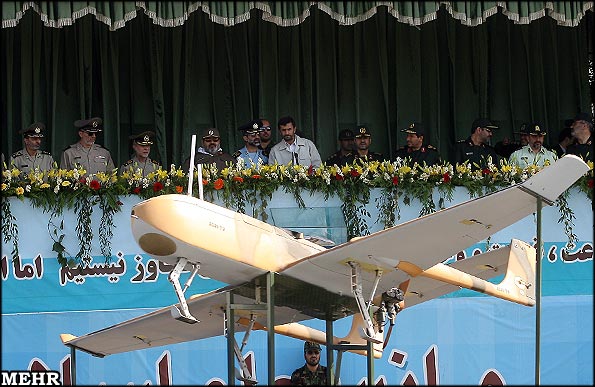 The Mohajer 4, "Immigrant" in Persian, (also known as the Hodhod) is a tactical UAV manufactured by Qods Aviation Industries in service with Iran's Republican Guard Corps Navy (IRGCN) for tactical reconnaissance missions, including maritime surveillance over the Persian Gulf. The Mohajer 4's maximum claimed speed is 120 miles per hour with a ceiling of 15,000 feet. 
The Mohajer is launched off a rail assisted by a rocket booster and recovered by parachute or landing skids. The size of the IRGC's inventory of Mahajer-4s is unknown, but according to promotional posters, 19 of the UAVs were built in 2005 and 15 were completed in 2006.  A Mohajer variant has also been exported to Venezuela.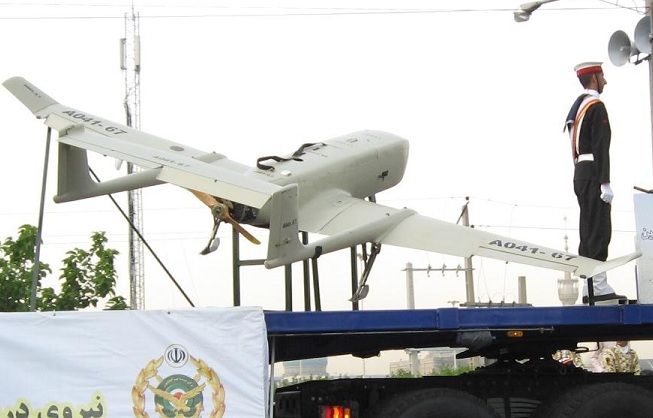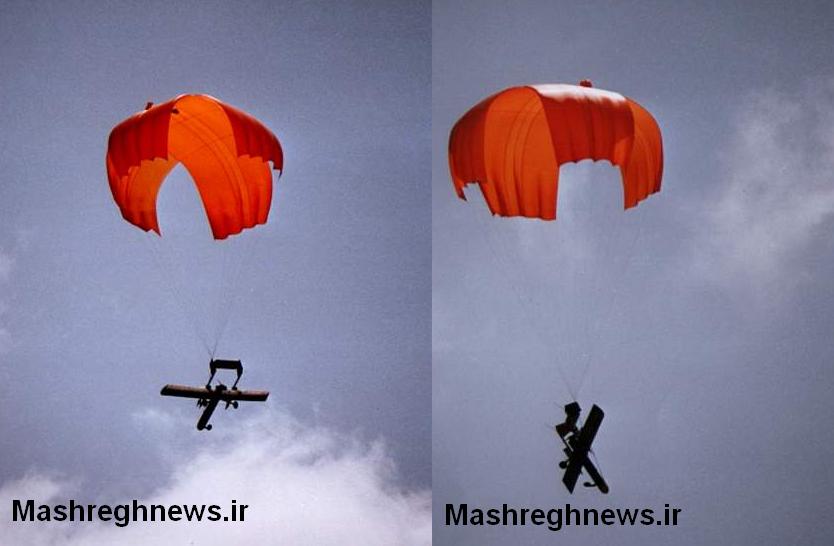 Video Vault
14 February 2012 - Probable Mohajer 4 UAV flying over rebel-controlled town of Kafr Batna, Syria.