Mobile Landing Platform (MLP) Unmanned Systems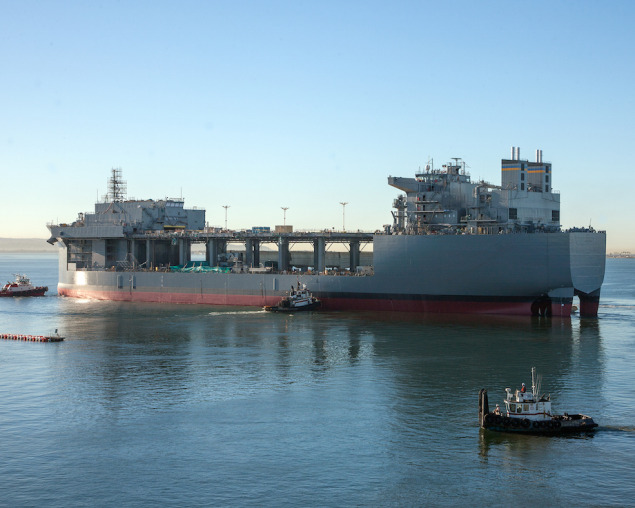 USNS Lewis B. Puller (MLP-3) in San Diego - photo courtesy of NASSCO 

The U.S. Navy's Military Sealift Command will acquire a total of four Mobile Landing Platforms (MLP) built by General Dynamics Nassco Shipbuilding in San Diego.  The ships are run by civilian mariners but often embark military detachments to command and control various mission payloads.
In June 2013, NASSCO was awarded $11.2 million for the detail design of Afloat Forward Staging Base (AFSB) modifications for the MLP program to support construction of the MLP-3 and MLP-4. These two ships are designed to support the Mine Counter Measures (MCM) and special operations support missions.  
In addition to carrying numerous aviation and boat assets, the AFSB-variants will have magazines for a large number of Seafox unmanned mine neutralization vehicles.
comments powered by