Haiyan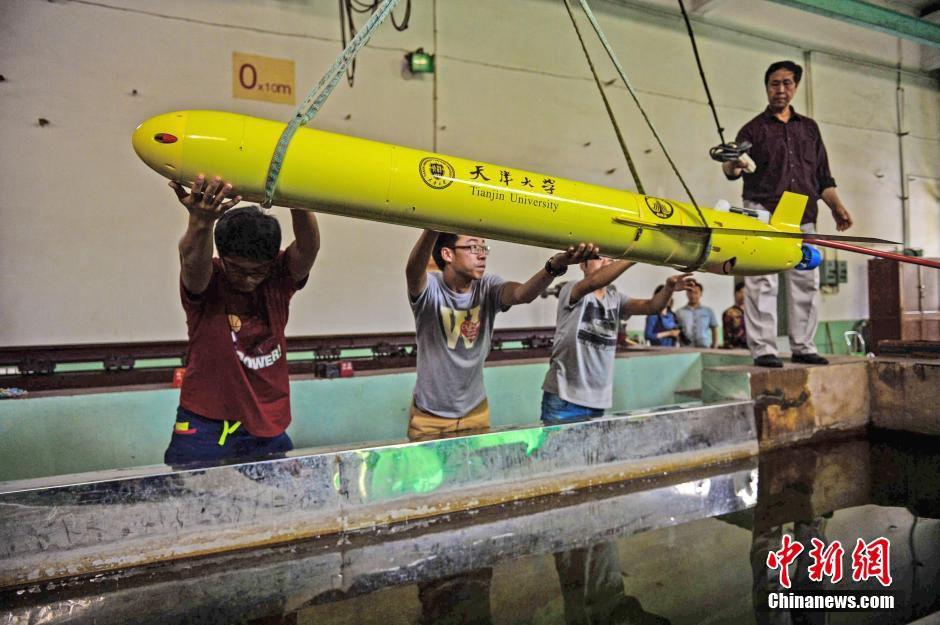 Image courtesy of Peoples Daily.
Haiyan is China's first autonomous underwater glider, developed by researchers at Tianjin University. The long duration autonomous platform can carry sensors for oceanographic research.  Haiyan can operate at up to 1,500 meters deep, ranging 1,000 kilometers for 30 days at a speed of up to 4 knots. The drone surfaces occasionally to transmit data for offsite processing and analysis.
This type of UUV has application for characterizing the water column for oceanography and anti-submarine warfare.
See also:
Autonomous Submarine Drones: Cheap, Endless Patrolling
China's gliders: Haiyan & Sea Wing