Livyatan
Photo courtesy of Ex-Sight.
Livyatan is a small unmanned surface vehicle (USV) developed by the Israeli firm Ex-Sight.  The craft features autonomous navigation, enabled by a Laser Line Collision Detector (LLCD) which emits a constant laser ray with a range of approximately 40m in order to detect obstacles along the USV's route. The Sectorial Collision Detector (SCD) emits invisible high-frequency laser beams covering a 2D 110 degrees virtual sector, which allows the USV to maneuver, change speed or course as required to avoid obstacles.
The 3.25 meter long vessel features a Rotax® 1503 SCIC 4-TEC® engine, giving it a maximum range of 198 km at 45 km/hour and a top speed of 88 km/hour.
The USV has two day/night cameras.  The SAFEDRIVE SD640-9mm day/thermal vision sensor can recognize a human out to 85 meters.
Potential missions include:
Reconnaissance & Surveillance
Force Protection
Law Enforcement / Smuggling
Mine Detection  
Port, oil rigs and sea structures defense and security 
Search And Rescue  
Battle Damage Assessment 
Exclusive economic zone monitoring of illegal activity 
Pollution detection and treatment
Ex-Sight.Com specializes in research and development of biometric engineering, video analytics, as well as thermo optics and other surveillance technologies for the Public Sector and Security Markets.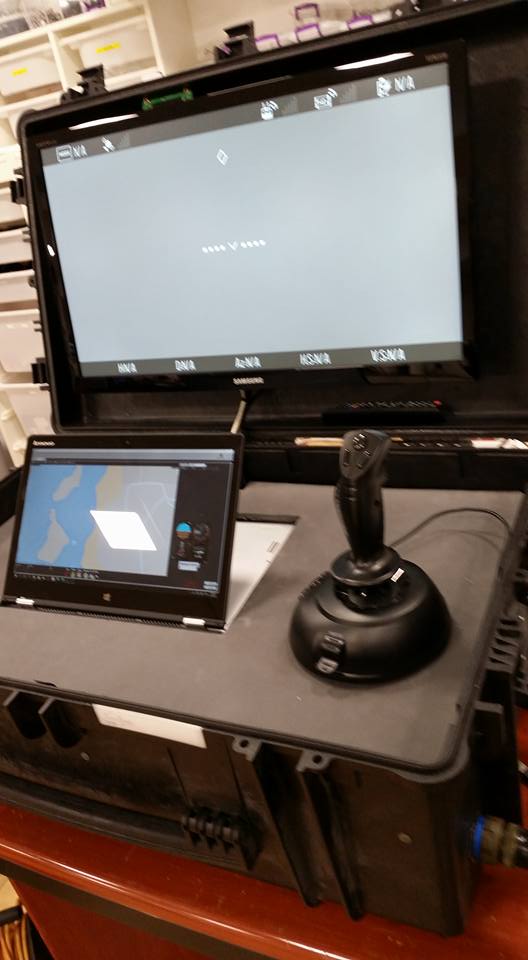 Livyatan Ground Control Unit.

comments powered by