LÉ Samuel Beckett (P61)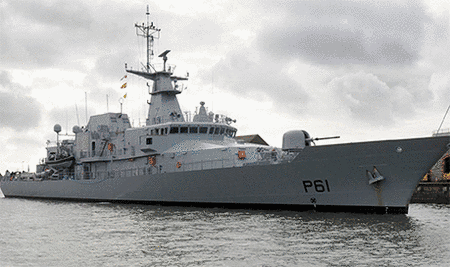 The LÉ Samuel Beckett (P61) is the first-in-class Irish Naval Service Offshore Patrol Vessel built by Babcock Marine Appledore. The 90 meter vessel was designed to carry UAVs and UUVs.
Although it is currently unknown which UAVs the ship will deploy, in 2003, the Irish Naval Service participated in joint UAV testing of a shore-based Orbiter UAV. Additionally, according to Steven Slade, director of operations at Skytec Ireland, his company is "working with the Irish Naval Service and others to seek solutions for the deployment of UAVs in the marine environment."
See also: OPVs and Drones, an Affordable Match.