HAMR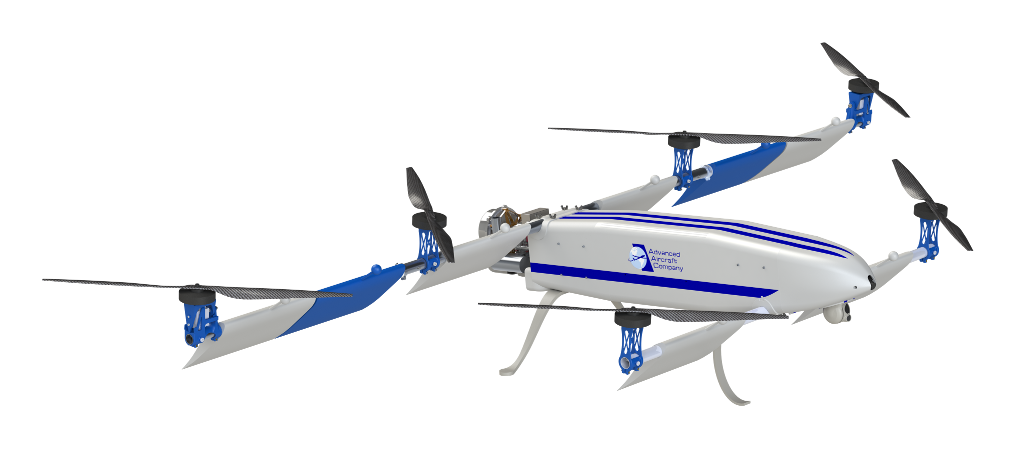 Image courtesy Advanced Aircraft Company.
The HAMR (Hybrid Advanced MultiRotor) is a vertical take-off and landing unmanned aerial vehicle produced by Advanced Aircraft Company. The aircraft is powered by a two-stroke gasoline engine to power 6 brushless DC motors and has a maximum flight time of 3.5 hours or a maximum payload capacity of 7 lbs. The aircraft has a modular payload bay accomodating a Camera turret less than 4 in diameter and 2 lbs in weight.
AAC's HAMR VTOL UAS landing aboard US Navy M80 Stiletto
29 November 2017 - Advanced Aircraft Company's new HAMR VTOL conducted flight demonstrations for several US Navy organizations aboard their M80 Stiletto in the Chesapeake Bay.