Sriti UAV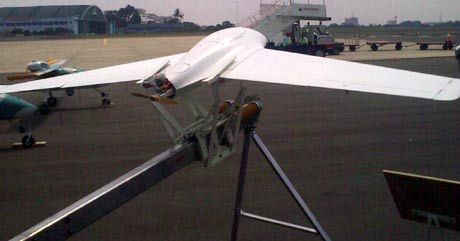 ---
Sriti is a small tactical unmanned aerial vehicle indigenously developed by Indonesia's BPPT (Badan Pengkajian Penerapan Teknologi; Indonesian: Agency for the Assessment and Application of Technology)
The UAV is designed to launch from a bungee-powered catapult from land or shipboard and recovered with a net. Controlled remotely for take-off and landing, it can be flown by an autopilot once airborne. The UAV has an endurance of one hour and a range of five nautical miles.
Sriti will serve in Indonesia's Ministry of Marine Affairs and Fisheries to enforce fisheries in Indonesia's archipelagic waters.
---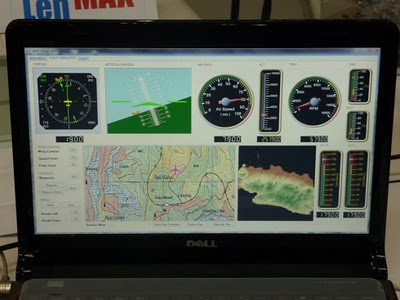 Sriti Ground Control Station monitor (Defense Studies photo)
---
Newsreel on Sriti static display.