Dorado SeaKeeper UUV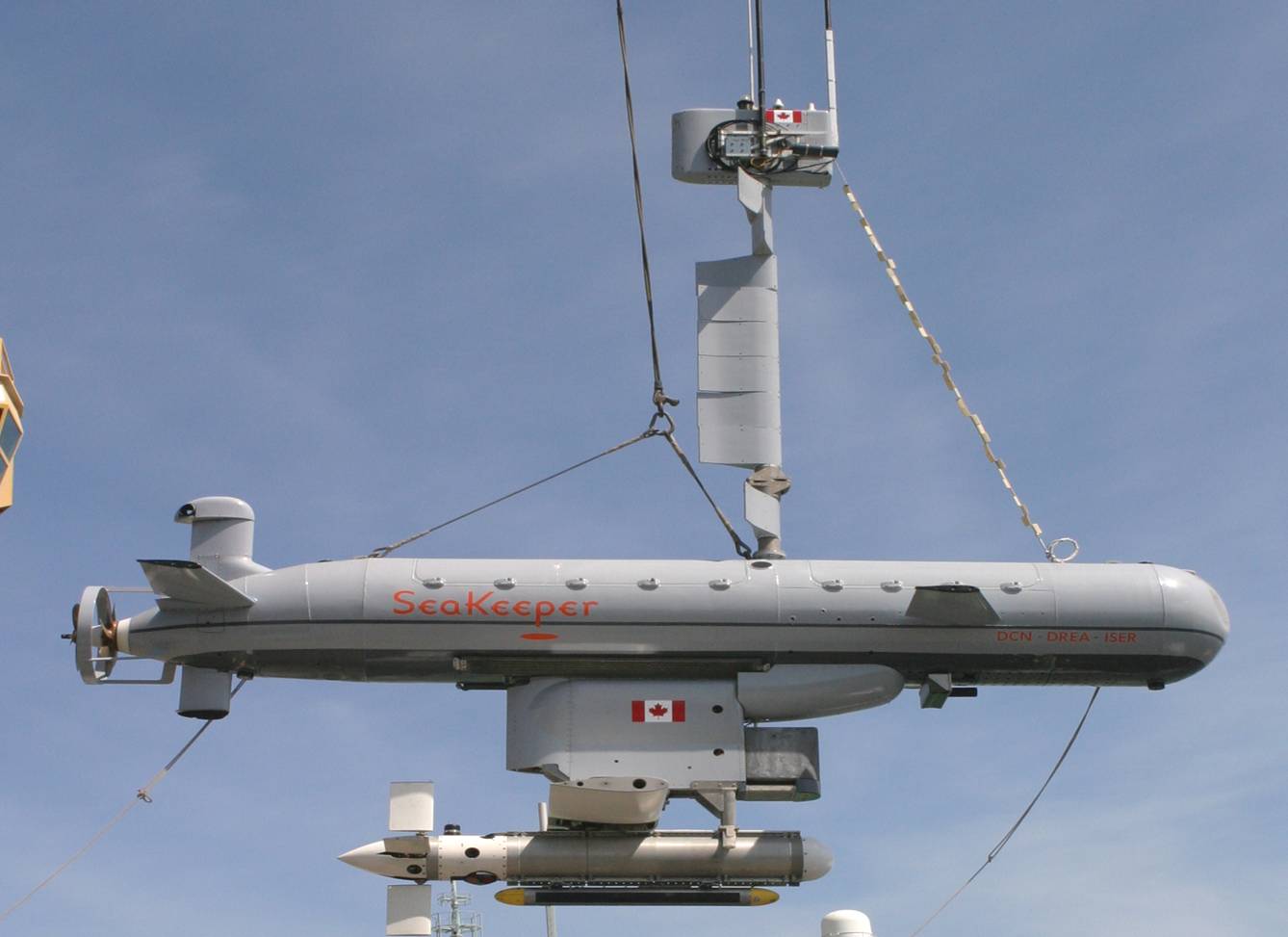 Photo courtesy of Canadian Navy.
Dorado is a semi-submersible unmanned underwater vehicle developed by DCN of France for Canada's interim remote mine-hunting and disposal system (IRMDS) program.  The original "SeaKeeper" system on which the Dorado is based was developed by DCN Ingenierie of in conjunction with the French Navy. Development of the system in Canada began in 1996, based on earlier trials of the U.S. Navy's Remote Operational Minehunting Prototype (RMOP), also the predecessor to the U.S. Navy's RMS.
Dorado allows for stand-off mine hunting at ranges of up to 10 kilometers. The vehicle tows is powered by a 315 kW marine diesel enabling it to pull ISE Aurora's sonar towfish at speeds up to 12 knots and 200 meters in depth.
In 2008, the Dorado was tested by Canada's Navy Frontier Sentinel, a bilateral maritime security exercise with the United States Navy to search for simulated mines off New Hampshire.  In 2010, Dorado conducted surveys in in the vicinity of Vancouver Harbour operating from HMCS Whitehorse, a Kingston-class maritime coastal defense vessel.