F/A-XX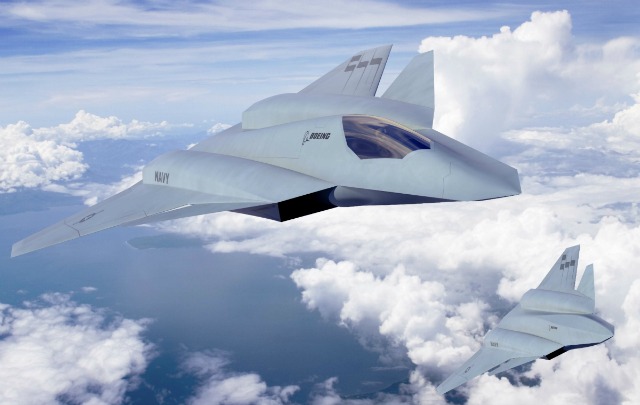 Boeing's F/A-XX concept
On February 4, 2015, at the Naval Future Force Science & Technology Expo sponsored by the Office of Naval Research and the American Society of Naval Engineers in Washington, Chief of Naval Operations ADM Jonathan Greenert mentioned that the Navy's next generation fighter should be "interchangeable" between manned and unmanned modes of operation.
An April 2012 RFI released by the Navy stated, "the intent of this research is to solicit industry inputs on candidate solutions for CVN [nuclear-powered aircraft carrier] based aircraft to provide air supremacy with a multi-role strike capability in an anti-access/area denied (A2AD) operational environment...Primary missions include, but are not limited to, air warfare (AW), strike warfare (STW), surface warfare (SUW), and close air support (CAS)."
On April 15, 2015 at the Sea Air Space Exhibition in Baltimore, Navy Secretary Ray Mabus said the F-35 Joint Strike Fighter "almost certainly will be, the last manned strike fighter aircraft the Department of the Navy will ever buy or fly."
The sixth generation fighter aircraft is expected to replace the F/A-18 Hornet some time in the 2030s.
Update:
The term F/A-XX was replaced by "Next Generation Air Dominance" program in January 2016.