MAST (Maritime Autonomy Surface Testbed)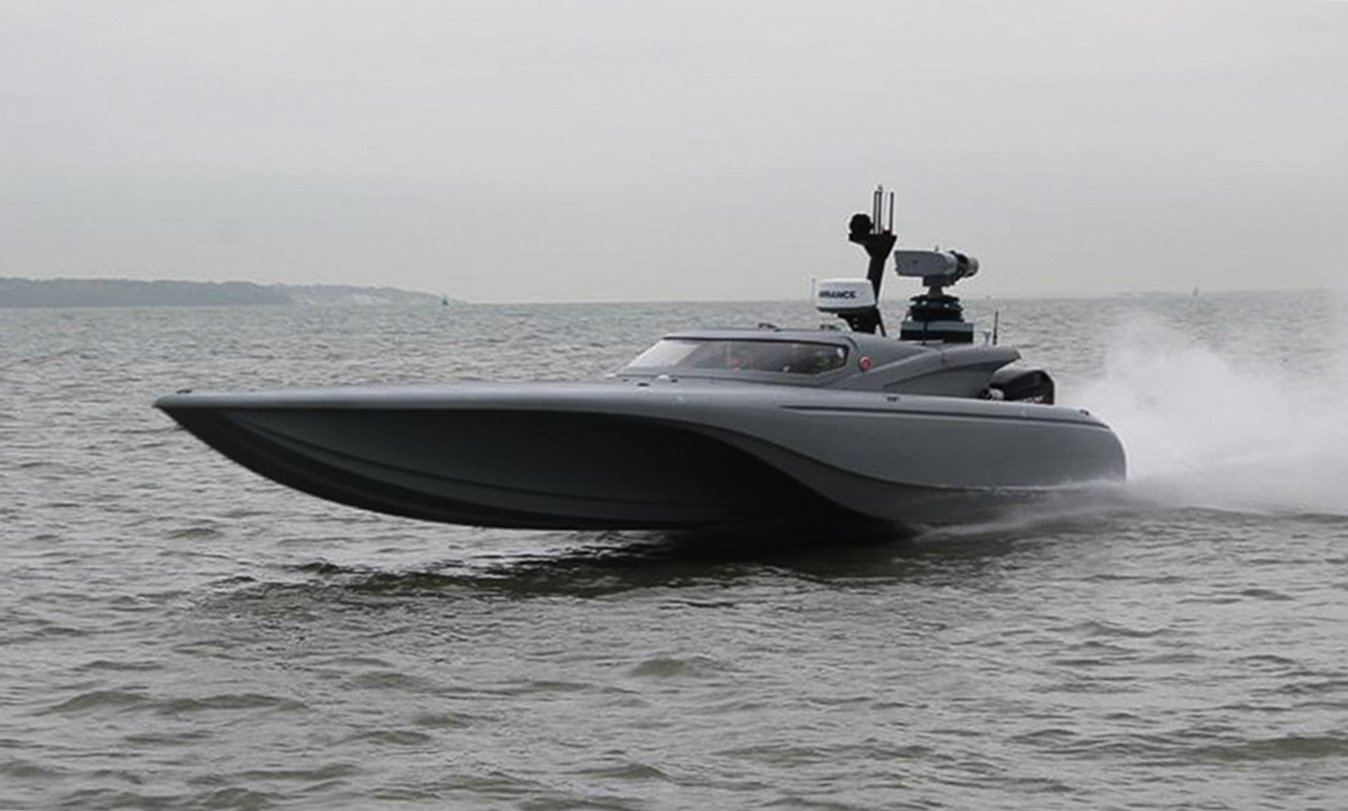 Photo courtesy of ASV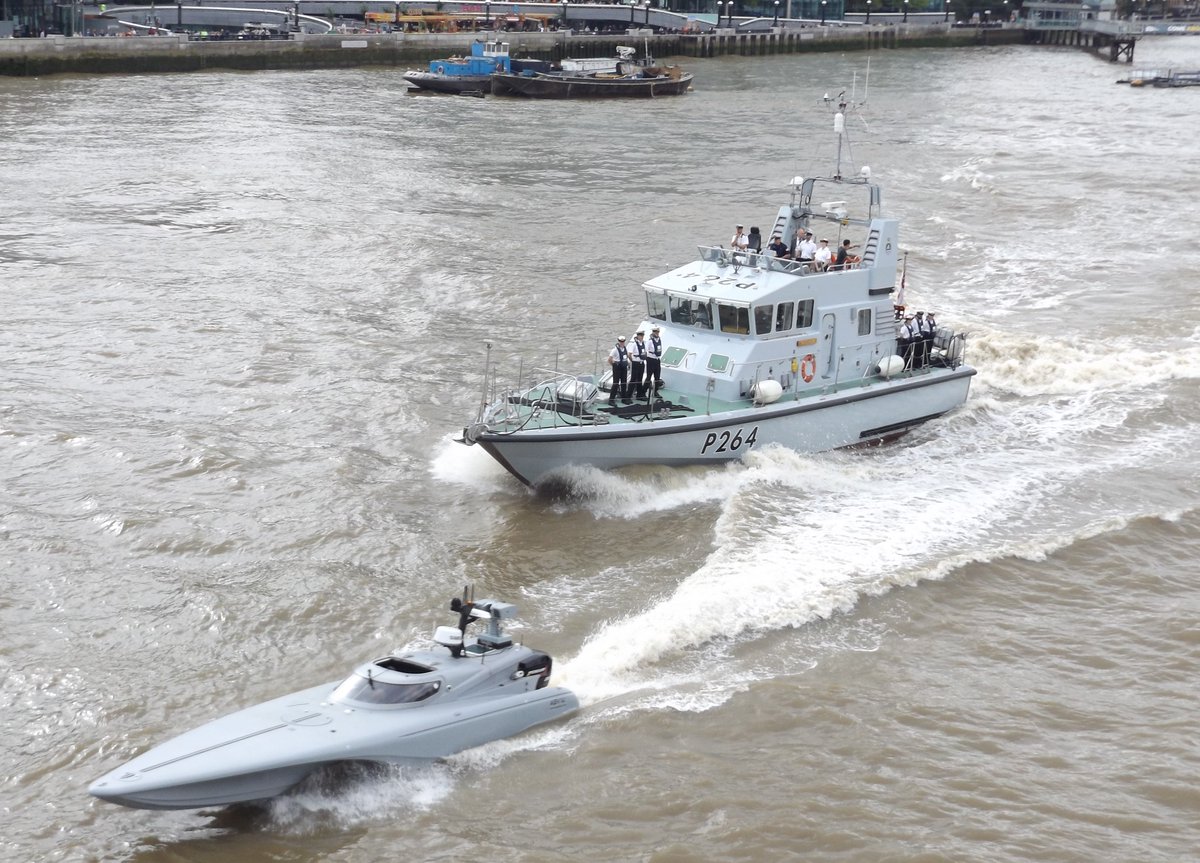 MAST unmanned surface vehicle operates on the Thames River in company with the patrol boat HMS Archer. Photo courtesy of Philip Bisset.
The MAST (Maritime Autonomy Surface Testbed) is an unmanned surface vehicle (USV) built for the Royal Navy. MAST is based on the Ice Marine's Bladerunner boat and was converted for unmanned use by ASV Limited. The project was funded by the Ministry of Defence's science and technology laboratory.  The vessel can be driven remotely or operated autonomously and will be used to test unmanned high speed vessels in reconnaissance roles. With twin Mercury outboards, the craft can reach speeds of up to 60 knots. The ASView Control System consists of the ASView-Bridge graphical user interface, ASView-Helm remote controller, ASView-Base radio enclosure and the ASView-Core vehicle system. 
The unmanned Bladerunner was tested on the Thames River on 5 September 2016 and will operate during Unmanned Warrior off Scotland in October with up to 40 other unmanned surface, air, and subsurface systems.