Protector USV
Protector is a 9 meter rigid hull inflatable USV built by Rafael Advanced Defense Systems. The craft carries a TOPLITE electro-optic surveillance and targeting system and is armed with a Mini Typhoon remote-controlled weapon station, carrying either a .50 cal or 7.62 mm machine gun or 40 mm grenade launcher. Ten of the 9 meter Protectors have been built.
In October 2012, Rafael publically unveiled an 11 meter variant of the USV at the Euronaval exhibition in Paris, France. The larger USV has been operational with an undisclosed customer for more than a year and features a water cannon, the Spotlight-N multi-sensor EO image system, and Spike LR missiles. Ten 11m Protectors were built. Also that month, the US Navy test-fired Spike ER Missiles.
Protector has reportedly been deployed by Israel off Gaza during the 2009 and 2012 wars with Hamas.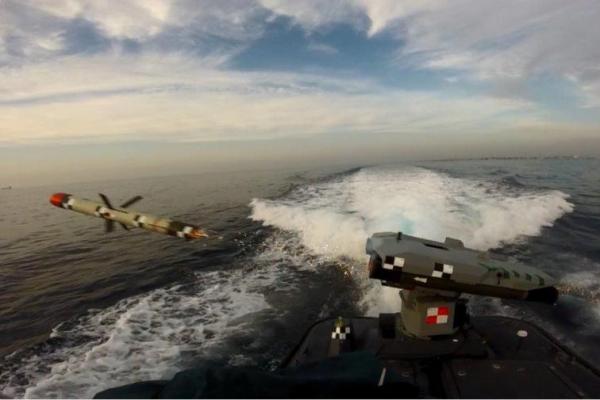 Photo courtesy of Rafael Advanced Defense Systems

9 March 2017 - Rafael Advanced Defense Systems completed a test firing demonstration using its Protector unmanned surface vehicle, or USV.
During the demonstration, the vehicle conducted a series of launches with a variety of munitions, including the Spike missile. The event marked the first missile test firing with a fully operational, remotely-controlled Protector platform.
In a video released by the company, the Protector is shown performing maneuvers and demonstrating its targeting capabilities. Rafael notes the platform can be remotely controlled by personnel operating from ship or shore locations.
"The firing test demonstrates Protector's side array of capabilities and applications," Rafael's Moshe Elazar told Mönch Publishing Group.
Elazar went on to explain how the Protector's capabilities can provide valuable defenses against maritime threats.
"These assets are vulnerable to sabotage or terrorism and the damage that can be inflicted can in some cases be catastrophic. PROTECTOR's capabilities are a major force multiplier for navies, for detection, deterrence and finally neutralization of the threat," he added.
The Protector unmanned surface vehicle is a multi-mission platform designed to perform operations without revealing its identity to hostile forces. The vehicle has been procured by various navies, including those in Singapore, Israel and the United States.
30 October 2012 - In depth analysis on the the U.S. Navy's recent testing of Rafael's Protector Unmanned Surface Vehicle.
Video of Protector USV operations off Israel's Coast.
---
---
October 2012 - U.S. Navy Protector test firing Spike ER Missiles.