Universal Launch and Recovery Module (ULRM)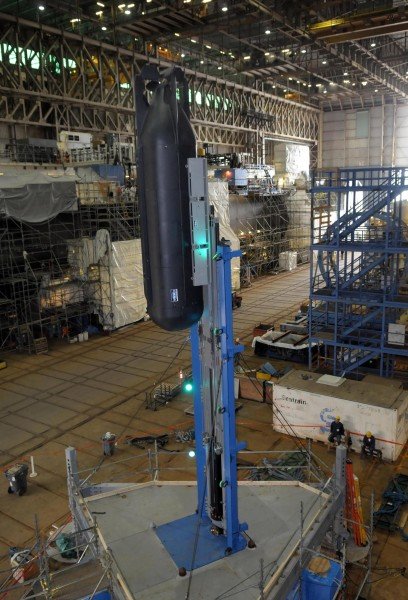 The Universal Launch and Recovery Module (ULRM) is a concept developed by General Dynamics Electric boat engineers in 2005 to produce a cost-effective large payload launch and recovery system from a Trident submarine D5 missile tube.  The capability is designed to be employed on nuclear powered submarine guided missile submarines (SSGN) and, beginning in 2019, the Block III Virginia-Class attack submarines' Virginia Payload Modules (VPMs). The system can launch unmanned undersea vehicles (UUVs) and other payloads up to 60 inches in diameter, 23 feet in length, and weighing up to 30,000-pounds.  ULRM interoperability with several UAVs has been discussed, to include the Sea Glider, Marlin, and Bluefin 21.
According to Electric Boat, the system will be deployed at sea for testing in an SSGN in 2015.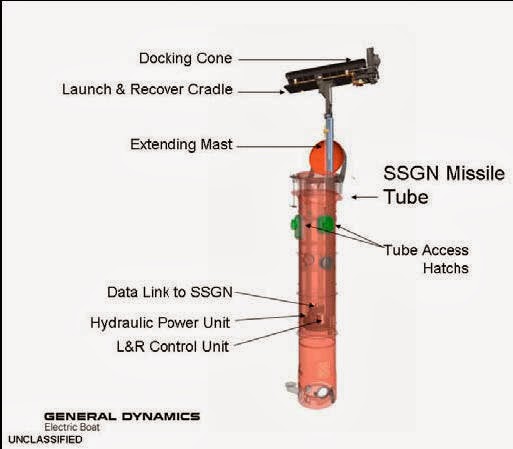 Images: General Dynamics Electric Boat.
---