Coast Guard Drones
AeroVironment's Puma AE UAS Supporting Coast Guard Antarctic Resupply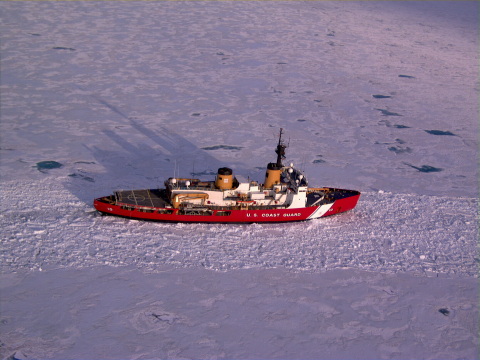 The United States Coast Guard Polar Star icebreaker near Antarctica as viewed from the AeroVironment Puma small unmanned aircraft system during operation Deep Freeze 2016 (Photo: Business Wire)

2 February 2016 - In a development that takes the life-saving capabilities of small unmanned aircraft systems (UAS) to one of the most remote and unforgiving regions on earth, AeroVironment, Inc. today announced it and a team from the National Oceanic and Atmospheric Administration (NOAA) have been contracted to provide the U.S. Coast Guard ice breaker Polar Star with a RQ-20A Puma™ AE unmanned aircraft system and a flight crew for the annual joint "Operation Deep Freeze," the military component of the larger, civilian-managed U.S. Antarctic Program to re-supply the National Science Foundation's McMurdo Station. 

The Operation Deep Freeze joint team departed Hobart, Tasmania, Australia, on December 30, 2015 and reached McMurdo Station on January 18, 2016. The Puma AE system is scouting the ice shelf ahead of the Coast Guard's Polar Star, supporting critical ice-breaking mission to resupply McMurdo Station in Antarctica. This mission represents the first time an unmanned aircraft system has been used to assist Coast Guard in navigating Ross Sea, which avoids putting crew and costly helicopters at risk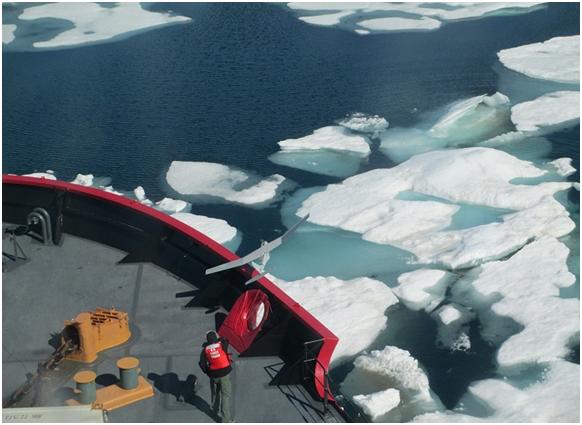 9 July 2015 - Personnel from the Coast Guard Research and Development Center and National Oceanic and Atmospheric Administration's Unmanned Aircraft Systems program office launch an AeroVironment Puma All-Environment unmanned aerial system July 9 to conduct ice ridge mapping and marine mammal surveying from Coast Guard Cutter Healy. A team of scientists from the RDC are collaborating with multiple government agencies, academia, and private industry to evaluate multiple technologies and their potential use in the Arctic. National Geospatial-Intelligence Agency photo provided by Ryan Fitzler. 
Insitu Demonstrates Scan Eagle to USCG for Arctic Patrols
6 August 2015 - Launching its ScanEagle unmanned aircraft from Oliktok Point at the North Slope ofAlaska, Insitu conducted flight operations for the U.S. Coast Guard 13-15 July. The successful demonstration was part of the Coast Guard Research and Development Center's Arctic Technology Evaluation 2015 Search and Rescue exercise (SAREX 2015), an event designed to evaluate unmanned technologies in remote area Search and Rescue (SAR) and simulate a collaborative response effort between government and industry entities to an offshore emergency. Other participants included ConocoPhillips, Era Helicopters, the Department of Energy, the Federal Aviation Administration and the North Slope Borough.
ScanEagle demonstrated Beyond Line of Sight (BLOS) hub-and-spoke capabilities, launching from the shore and handing off control of the aircraft to operators aboard the USCGC HEALY. In flight, the platform provided persistent overwatch, delivering real-time imagery and proving its ability to maximize USCG maritime assets that routinely conduct operations in extreme Arctic conditions. ScanEagle also demonstrated its potential for other operations such as marine mammal surveying and ice floe and ice ridge mapping.
"Federal, state, municipal, and private collaboration on the North Slope, where assets and resources are scarce, is vital to response mission success," said Rich Hansen, Arctic Coordinator for the U.S. Coast Guard Research and Development Center (RDC). "The lessons learned from this joint exercise will help facilitate response efforts in the future as well as develop requirements, tactics, techniques, and procedures for unmanned technologies that could be leveraged for those responses in the Arctic environment. The Coast Guard is committed to advancing Arctic objectives and the RDC will continue to pursue projects and technologies that provide incremental improvements as well as those with the greatest potential to strategically transform the way the Coast Guard does business, especially in the Arctic."
"We are excited to support our USCG and provide a solution that helps them better protect lives and detect threats to natural resources and national security interests," said Insitu President and CEO Ryan M. Hartman. "This exercise demonstrates the value-added result of expanding the capability of unmanned systems into the civil arena."
Insitu's ScanEagle is a reliable, expeditionary, small footprint solution that delivers persistent imagery on land or at sea at a fraction of the cost of other intelligence, surveillance, and reconnaissance methods. In 2013, ScanEagle received the first restricted category type certification for small unmanned aircraft systems (UAS) from the Federal Aviation Administration, a milestone that helped further the FAA's goal of integrating UAS into national airspace.
Insitu is an industry-leading provider of information for superior decision making. With offices in the U.S., U.K., and Australia, the company creates and supports unmanned systems and software technology that deliver end-to-end solutions for collecting, processing and understanding sensor data. We proudly serve the diverse needs of our global customers in the military, commercial and civil industries. To date, our systems have accumulated more than 838,000 operational flight hours and 104,000 sorties. Insitu is a wholly owned subsidiary of The Boeing Company.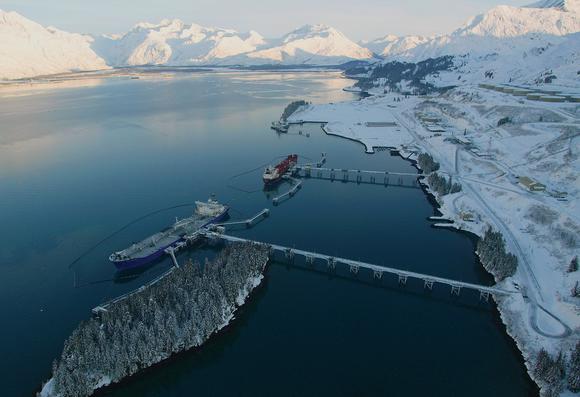 Photo courtesy of ConocoPhillips
Coast Guard to Team with Industry on Unmanned Air System Research
8 April 2015 - According to the Federal Register, the Coast Guard will enter into a Cooperative Research and Development Agreement, or CRADA, with the ConocoPhillips Company to evaluate unmanned aircraft system (UAS) capabilities, benefits, risks and technical limitations of operating UAS from land and/or off a Coast Guard Cutter in a maritime environment.
In 2013, ConocoPhillips chartered M/V Westward Wind carrying four ScanEagle UAS to perform marine mammal and ice surveys.  The surveys were necessary to comply with environmental and safety rules before beginning drilling in the Arctic. During these trials in the Chukchi Sea near Alaska, one of the aircraft experienced an engine failure, but was recovered from the water.
The Coast Guard will conduct flight testing and evaluation of UASs under a wide variety of simulated but realistic and relevant real-world maritime operational scenarios, such as ice operations, marine environmental monitoring, marine safety, search and rescue and potentially other Coast Guard mission sets.
The Coast Guard is also soliciting public comment on the possible nature of, and participation of, other potential non-Federal participants who have the interest and capability to bring similar contributions to this type of research, to consider submitting proposals for consideration for similar CRADAs.
Comments are due by April 20, 2015.
---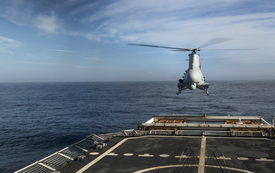 Fire Scout Operates off U.S. Coast Guard Cutter
16 December 2014 – The U.S. Coast Guard, in conjunction with Northrop Grumman Corporation and the U.S. Navy, flew the MQ-8B Fire Scout unmanned helicopter off the national security cutter (NSC), USCGC Bertholf (WMSL-750), December 5 off the coast of Naval Base Ventura County, Point Mugu, California.
The MQ-8B Fire Scout was controlled and operated from a Fire Scout control station located on the Bertholf by Navy pilots and Coast Guard personnel.
Unmanned Aerial Systems have the potential to significantly increase the surveillance range and capability of our Coast Guard cutters, and this demonstration will help to inform the service on the best way to proceed forward with the acquisition of the right unmanned capability in the future, Coast Guard Lt. Cmdr. Dan Broadhurst, UAS platform manager, said.
"The MQ-8B Fire Scout is the Navy's combat-proven unmanned helicopter, and can provide the same persistent maritime surveillance capabilities for the Coast Guard. I'm confident that we'll demonstrate increased NSC effectiveness while lowering the Coast Guard's operational costs," said George Vardoulakis, vice president for medium range tactical systems, Northrop Grumman Aerospace Systems.
MQ-8B is currently operational with the Navy and deployed on frigates and littoral combat ships. The MQ-8B system has completed more than 14,000 flight hours and 5,300 sorties.
Coast Guard Research and Development Center scientists assessed the unmanned aircraft system, MQ-8B Fire Scout, from the national security Coast Guard Cutter, USCGC Bertholf (WMSL 750), during a two-week demonstration that started on Dec. 4, 2014. (U.S. Coast Guard video by Petty Officer 2nd Class Luke Clayton)

---
Coast Guard Requests Info on Persistent Unmanned Vehicles
17 April 2014 - The U.S. Coast Guard has issued a request for information to assess the viability of persistent Unmanned Marine Vehicles (UMV) to support its missions.
The Coast Guard is looking for technologically mature, commercial-off-the-shelf (COTS) and government-off-the-shelf (GOTS) UMVs as well as associated sensors, data processing, communication, and monitoring packages.  Possible operations the system could support include offshore migrant and narcotics interdiction, fisheries enforcement, and iceberg detection.
Responses are due by May 2 and the solicitation can be found here.
---
USCG Makes First UAV-supported Bust
26 July 2013 - The United States Coast Guard announced that it intercepted a narcotics trafficker go-fast boat with the assistance of a ScanEagle unmanned air vehicle operating from National Security Cutter USCG Bertholf.  During a two week demonstration, the UAS flew more than 90 hours and aided in the interdiction of nearly 600 kilograms of cocaine at sea.
In early 2014, the next phase of the UAS demonstration will focus on quantitative data gathering aboard a National Security Cutter.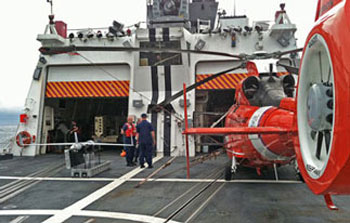 UAS team members conducted UAS flight operations concurrently with MH-65D operations aboard the Bertholf. Photo courtesy of USCG.
Video Vault
10 March 2015 - Dr. Andrew Niccolai, with the Coast Guard Research and Development Center, talks about the recent Wasp III unmanned aerial vehicle demonstration and tests near Miami Beach. The RDC has been testing multiple UAS platforms in the search for an acquisition. U.S. Coast Guard video by Petty Officer 2nd Class Luke Clayton.

comments powered by